The meaning of "Design" has changed quite drastically in the last few years. As we head further into 2014, the importance of User Experience and Innovation to all businesses will increase to unprecedented levels. There are common patterns with products that are popular with consumers: great User Interface (UI), and great User Experience (UX). Among the two, I would say UX takes the driver's seat when it comes to determining if ANY products or services will succeed or fail.
Why has the discussion about UI and UX been accelerating in 2014? It is because the most important factors for users are not product specifications or functionality, but what the product can provide to their lives. In other words, they are not spending their money for the product itself, but for the experiences they can get through the product. This is pretty obvious if you think about how much you spend at Starbucks vs McDonald's. The values lie in the UX.
For the last 10 years or so, Apple products have widely taken advantage of the concept of User Experience. Thanks to various factors, such as low production cost, crowd-funding platforms, and rapid production processes, many small startups have started creating devices to provide new experiences and offer better lifestyles for their users. And they all understand UX is the key factor for a hit product.
If we can say 2013 was the eve of innovation, it is pretty safe to say that 2014 will be THE year of innovation. We will see products that dramatically impact our lives beyond our imagination.
The New Trends of User Experience in 2014
1) The buzz word is "Always Connected"
The biggest factor for providing a new UX is internet connectivity. I am not talking about computers, tablets, or smartphones here. Rather, ALL types of products will be connected to the internet at all times. New devices will thus have the ability to send and receive data, display graphs on your smartphone, and store it all on the cloud. Experts call this latest phenomenon the "Internet of things (IoT)." This concept has unlimited possibilities, just like a small fish in the pond swimming out to the Pacific Ocean.
2) The border between hardware and software will be blurred
With internet now ubiquitous, a lot of software has been converted into web applications. Many can be downloaded for free right on your phone. For businesses, however, it makes it harder to appeal to customers on the basis of differentiation from competitors. You have a limited number of chances to add value for your customers only from a smartphone app.
If you are aiming to provide great UX to your customers, the only package will be through Device+Software+Internet+Content, just like Apple did with the iPod and iTunes package. One example is to make your hardware device connect to the internet to send usage data such as its location, and your mobile app displays the data on the screen for the user to track where the product is currently located. Also, the whole UX needs to be smooth and universal between software and hardware.
3) We will see many, many, many smartwatches
If I need to pick a single product that will affect our lives the most, I would pick the latest "smartwatch." A smartwatch is a device that features not only the time and date, but also many other functions including web browsing, social media, and the ability to track user data by connecting to the internet and to your smartphone. Also, it enables you to customize its setting so that you can have your watch serve different needs.
There have of course been other devices that you wear on your wrist, like the Nike Fuel Band, Jawbone Up, and FitBit. However, most of the devices are focused on tracking your fitness activity data instead of serving as a watch.
On the other hand, thanks to the success of Pebble on Kickstarter, large manufacturers and small startups alike have started producing various kinds of smartwatches – just like the ones you might have seen at last week's CES in Las Vegas.
It is worth noting that there has been a rumor for quite some time that Apple will release its own version soon. We might see more people wearing smartwatches than conventional watches by the end of 2014. And it is very exciting to see what kind of UX those products will provide us.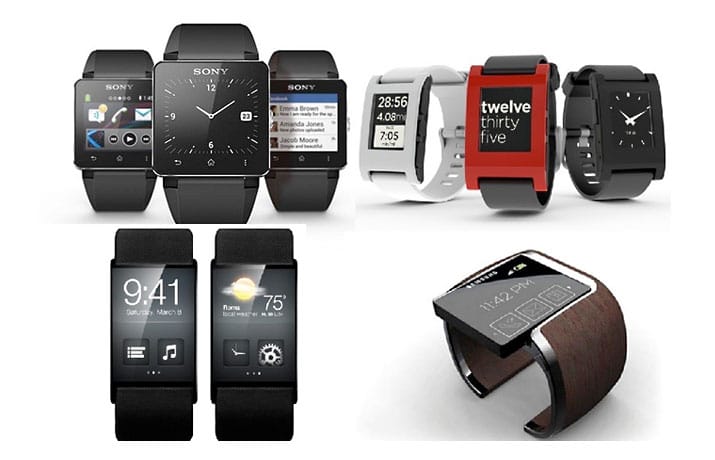 4) The dawn of text-less communication
The biggest reason for the popularity of chat apps like WhatsApp and LINE is the function that enables users to communicate just by sending icons or stickers. Asians, especially, love text-less communication. It is not because it is faster and simpler, but because it makes it easier to express their true feelings by showing the nuance. This also is a new form of UX that users appreciate.
Now there are more products that make it possible to communicate without text – such as photos, videos, gestures, and even brainwaves. Sometime soon, the day will come when anyone could become psychic.
5) Online services need to provide real experiences
If you think about some of the new and popular online services like Uber and Airbnb, you should realize that they provide a new type of real life experience. Just by using their services online, you can experience a new way to ride a taxi or stay at different places around the world. It feels like the technology has finally started serving its original role of helping people's lives instead of taking them over.
6) From smart devices to smart homes
The concept of making all products connect to the internet is nothing new. As a matter of fact, there was a concept called "Ubiquitas" back in 2000. Many Japanese manufacturers added it as a feature for TVs and refrigerators so that you could control them from anywhere. However, the whole infrastructure was not quite ready for the concept to be in full scale.
Thanks to the availability of home Wifi and smartphones, we can now truly appreciate the power of smart devices at home. Some examples would be Nest, the thermostat device you can control from your smartphone, Lockitron, and the Kolibree smart toothbrush.
In 2014, many devices in your home will start connecting to the internet for new ways to serve you. Also, the home itself could start becoming smarter via new technology. A full-blown "smart home" could be realized this year.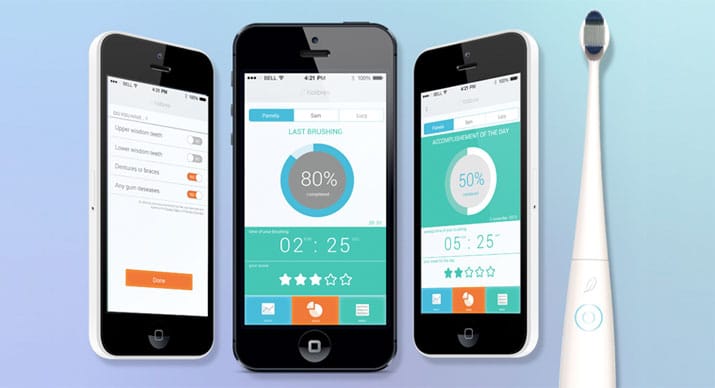 7) Big changes in healthcare devices
Products that help you live healthy lives will also provide a new level of experiences. Besides the fitness devices to help you be physically fit, we can expect to see some products that track and control your stress level to be mentally healthy.
8) The automobile will be like a smartphone on four wheels
One of the best performing stock in 2013 was Tesla Motors. They boasted over 350% growth in stock price. Tesla produces electric vehicles like none other. It is rather astonishing when you find that the cars are always connected to the internet, making "version updates" over the air every time Tesla releases new software for better performance. Every part of the car is produced in modular form and can be easily assembled at their factory in Silicon Valley.
Above all, they provide a whole new experience for their customers by allowing them to choose different vehicle options and colors when purchasing online. As you can already see, they are producing something closer to computers or smart phones than an automobile.
If you take a look at the customers, younger generations care more if they can connect their iPod to the car rather than how much horsepower it has. This clearly shows they care more about the UX than the numbers on a brochure. Now that Apple and Google are competing in providing basic operating systems for vehicles, we can expect new experiences from the vehicles to be released in 2014.
Besides auto-manufacturers, there are some devices and apps that provide new services such as Automatic and Dash.
9) What cars do, bicycles do too
Innovation around bicycles is becoming very exciting, especially in metro areas like San Francisco. For example, bicycle theft is one of the biggest problems for bike owners. Just by attaching a GPS, your phone can tell where your bicycle is located and send you instant notifications whenever there is suspicious activity.
The products I am interested in would be FlyKly Smart Wheel, Faraday Bikes, Helios, and Fukushima Wheel.
10) The looks are key for wearable devices
For a wearable device such as Google Glass, the most important UX factor is not the technology behind it, but rather how it looks when you wear it. No matter how cool the technology may be, no one will wear it if it doesn't look cool. Ironically, I have not seen many wearable devices that make me want to wear them.
Especially when it comes to glasses or goggle style devices, I believe they are facing big challenges in making it look natural when you wear them.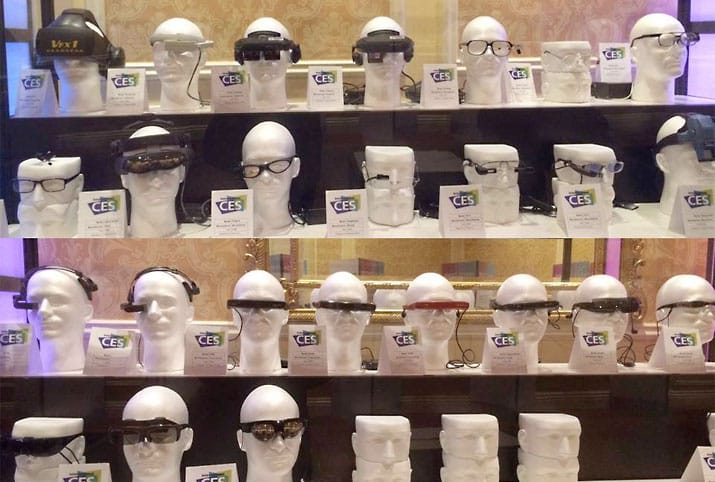 11) The end of the user manual
Almost none of the products released in 2014 will contain a user manual. Even though there might be a simple setup guide or instructions on the package, if the product requires a detailed manual, it automatically means failure. In other words, if the product is not intuitive enough for first time users, you cannot expect consumers to use it a second time. For better UX, the user manual needs to be eliminated.
12) Concept movies are the best way to explain products
If companies are trying to provide new experiences as key values for customers, it is very hard – if not impossible – to explain a new type of product through static images or even on a website. The short movie needs to be able to express how the product will improve the user's life by giving real life examples. In other words, as long as you can explain the concept of UX in the movie, you should be able to get people's attention through the internet.
Summary
If you take a close look at these trends, most concepts are nothing new. Rather, most technologies were well developed a decade ago. However, just by combining different technologies and platforms, we can providing new types of UX.
While many US companies are successful in producing innovative products with great UX, most Asian companies struggle to even understand the concept of User Experience while still focusing too much on the product itself and ignoring the values it could provide. We at btrax are committed to provide User Experience Design services to create innovation for our clients in 2014. I hope this article serves as our beginning of the year greeting.
Photos by: Kolibree, Takashi Matsuo and Brandon Hill
Our new E-Book is here!
We're thrilled to announce the release of our newest e-book: "What I Wish I Knew Before Entering the Japanese Market."
Featuring insights from industry professionals who have successfully navigated Japanese markets, this e-book will help you conquer the Japanese business world with confidence.