U.S. Mobile Texting Grows 450% in Two Years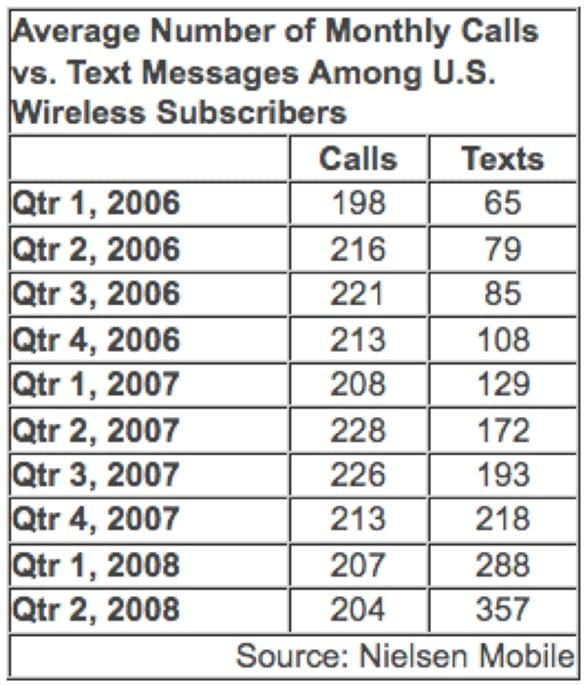 Mobile texting has increased 450% in two years, outpacing the percentage of voice calling by a large margin.  As you can see from Neilsen's most recent mobile research, the age group that text the most is from ages 13-17, and the lowest is ages 65+.
As I walk to work everyday, people are texting all around me.  This is a big change from even a few years ago, where only Europeans and Asian were into texting. People seem to love to text more than talking on the phone, because they have greater control and can communicate to multiple people at one time, instead of calling one person.
Until services like iPhone's phone call merge function (ever notice that one?) are both standard and noticed the growth of texting is not likely to stop. Which makes me wonder what it'll be like people if people completely stopped talking and were just tapping silently into their phones?