Japanese and Local Startups Compete at DFJ
At the DFJ pitch battle leading up to the JapanNight Finals on November 7th, it was neck and neck between the Japanese startup Ring and Silicon Valley startup Feastly.
The pitch battle was held as a pre-event for the benefit of the JapanNight finalists from Tokyo. With the cooperation of btrax and DFJ/DraperNexus, a prominent VC firm in Silicon Valley, six Japanese and nine local startups participated in the battle, as well as a judges panel, and students studying at Draper University (DFJ's school for entrepreneurship).
Tim Draper, CEO of DFJ and one of Silicon Valley's best, participated as a judge. It was a gathering of truly extraordinary individuals.
The competition heats up
The Japanese and US startups may have assembled in an "at-home" atmosphere, but the tension in the room was high from the start. Presentations began with the Japanese startups. The local startups then provided feedback on the presentation, personal advice for operating a business in a startup phase, and further instruction on how to deliver a successful company pitch. It was a rare and educational event to witness.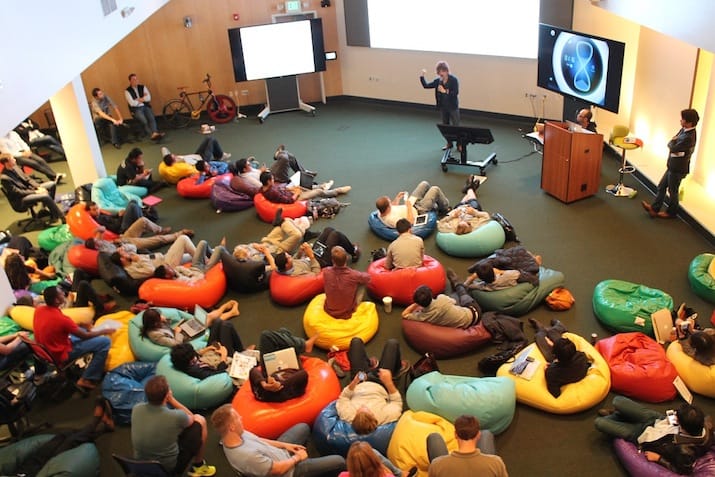 Next, the local groups gave their presentations, which were on the whole very high-level. These presenters really demonstrated the prowess and benefits of being a startup in the Silicon Valley area, and their performance placed them a cut above the Japanese-based participants. However, each team from Japan showed through their passionate presentations that they, too, could rouse excitement with their own methods.
What does Silicon Valley have to do with Japanese Startups?
The DFJ event was planned with the intention of providing the six finalists from JapanNight Tokyo with as much experience and learning as possible in the short time they were in Silicon Valley.
DraperNexus Managing Director Rio Maeda gave straightforward, perhaps even harsh, constructive criticism and feedback. btrax CEO Brandon Hill encouraged the startups to take the feedback seriously, so that their time in Silicon Valley would be time well spent. The raw feedback may have been difficult to hear, but it was invaluable for each startups' preparation toward the JapanNight VI Finals.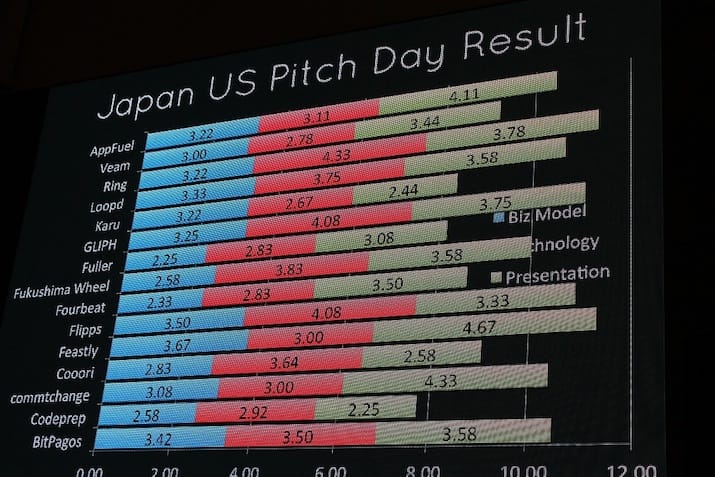 The votes are in!
After the 15 selected companies finished their presentations, the judging process had become very intense. When the results for each company appeared on the center display, the crowd boiled with excitement. The local startups scored higher on business model and presentation scores, but the Japanese startups held their own on the technical scores.
Wearable tech startup Ring was the ultimate winner, with food startup Feastly as a close second. Every startup is struggling to be recognized as a business, and pitch events like these give them a chance to present their ideas to the world.
Photos by: btrax
Written by: Eru Kou