btrax Clients' Top U.S. Travel Industry
※"Top 10 Travel Destination & Accommodation Websites by US Market Share of Visits (%) – August 2008," Marketingcharts.com <www.marketingcharts.com>
btrax was excited to see Nielsen' s most recent research rank two of our clients at the top the online travel market – TripAdvisor and Hotels.com. TripAdvisor is popular for its unbiased reviews, and photos and travel advice for hotel price comparison and vacation planning. Hotels.com is the world's leading reservation system and represents over 80,000 independent and major chain hotels.
Our staff serve as localization experts and consultants for companies moving into Asia. The btrax team redesigned and coded key portions of Hotels.com's flagship Asian-Pacific region portal – a multiple audience gateway that serves 11 countries and several million customers annually. Hotels.com has also makes use of our five native in-house languages to update hotel listings and maintain other content on an ongoing basis.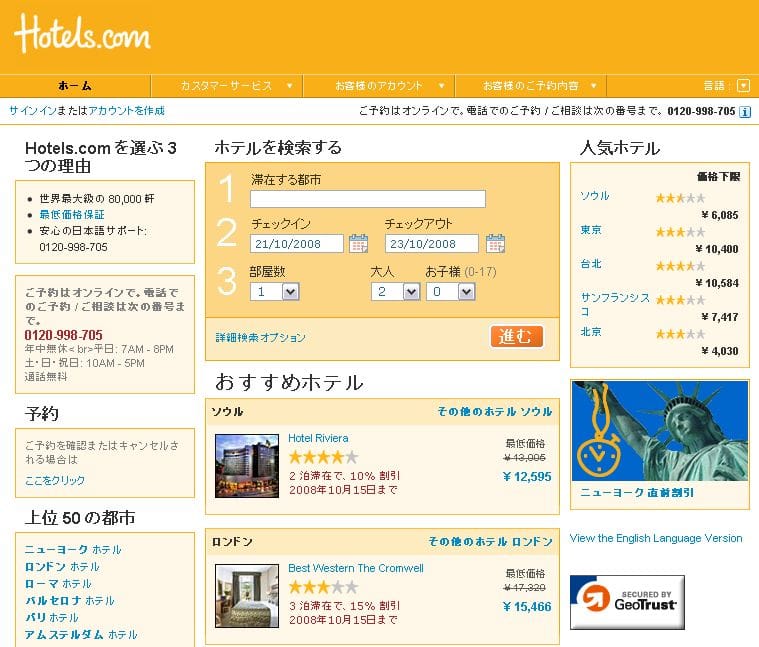 We are ecstatic to see our clients succeed and proud to be involved in helping TripAdvisor and Hotels.com become hot web prioperties in Japan!