[Event] SF New Tech Start-Up Demos 7/10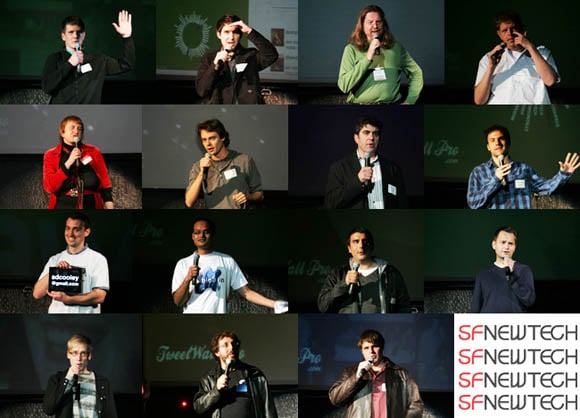 Techies gather! Tech industry movers and shakers, VCs, journalists, hackers, developers, recruiters and more will be in attendance at tomorrow's (7/10) SF New Tech event at Mighty. After a couple of hours from 5:30 for the crowd to get comfortable and network amongst one another, seven start-ups from all around will get up on stage to present demos of what innovations they have been working on.
btrax's very own Greg Viloria (@SocialGreg) and Rui Rong (@MisterRong) will act as Marketing Evangelist for our client, Fenrir, Inc.
"Each company (or developer) gets 5 minutes (sharp!) to strut their stuff under the spotlight and on the big screen and then another 5 minutes (sharp!) to answer tough questions from the audience.

Live demos and hot-seat discussions are what it's all about. When tough questions from SF's digerati cause the presenters to squirm, we know we're doing something right."

-From SF New Tech's homepage
Here is the itinerary for tomorrow night's demos:
Hurry up and get your tickets HERE!
Tuesday, July 10, 2012 from 5:30 PM to 11:00 PM (PT)
Mighty
119 Utah St
San Francisco, California 94103